« The British Museum: current state assessment | Home | Marks & Spencer: Project Unicorn »
Inpharmatica Ltd: GPCR SARfari database
Redesign rebrand and restructure the bioinformatics extranet application GPCR SARfari. From the application's current owner's website:
SARfari is an integrated chemogenomics workbench focussed on GPCRs. The system incorporates and links GPCR sequence, structure, compounds and screening data
Dug lead a team of scientists, programmers and marketers through a complete user experience architecture process resulting in an entirely new product experience.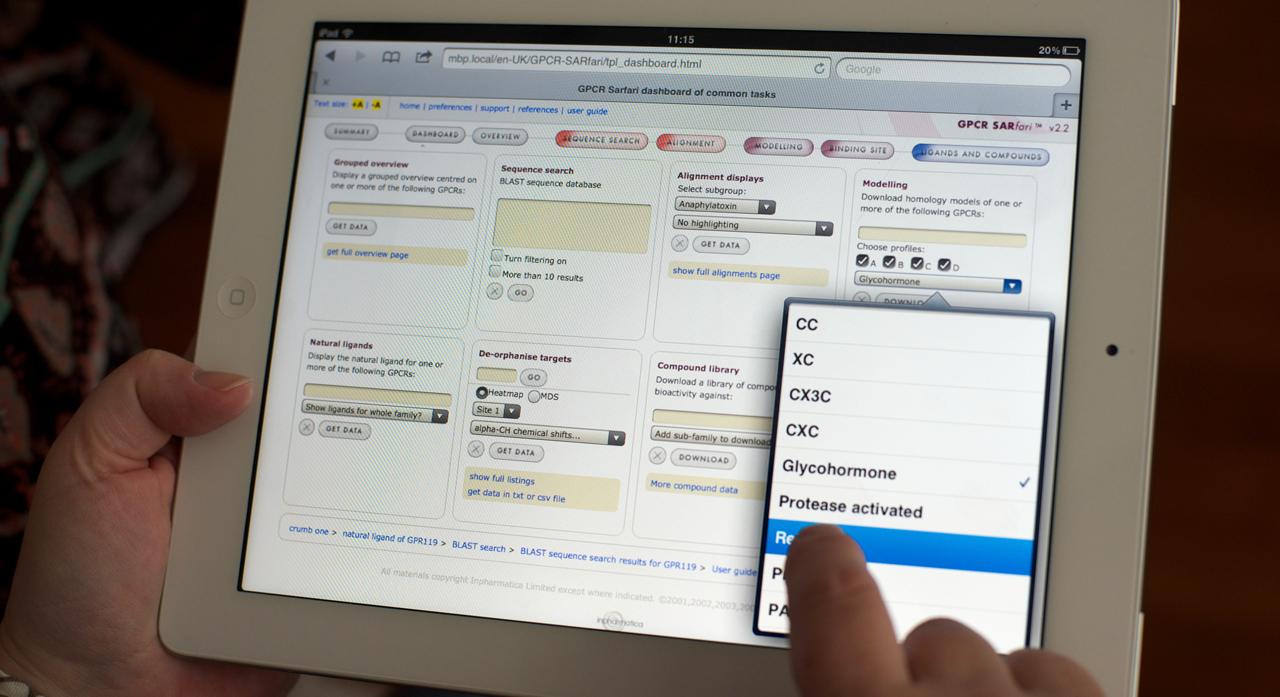 The UI grew out of a rapid development requirement where user needs assessment, paper sketching and HTML prototyping and visual design happened very quickly as the client needed to be ready for an event.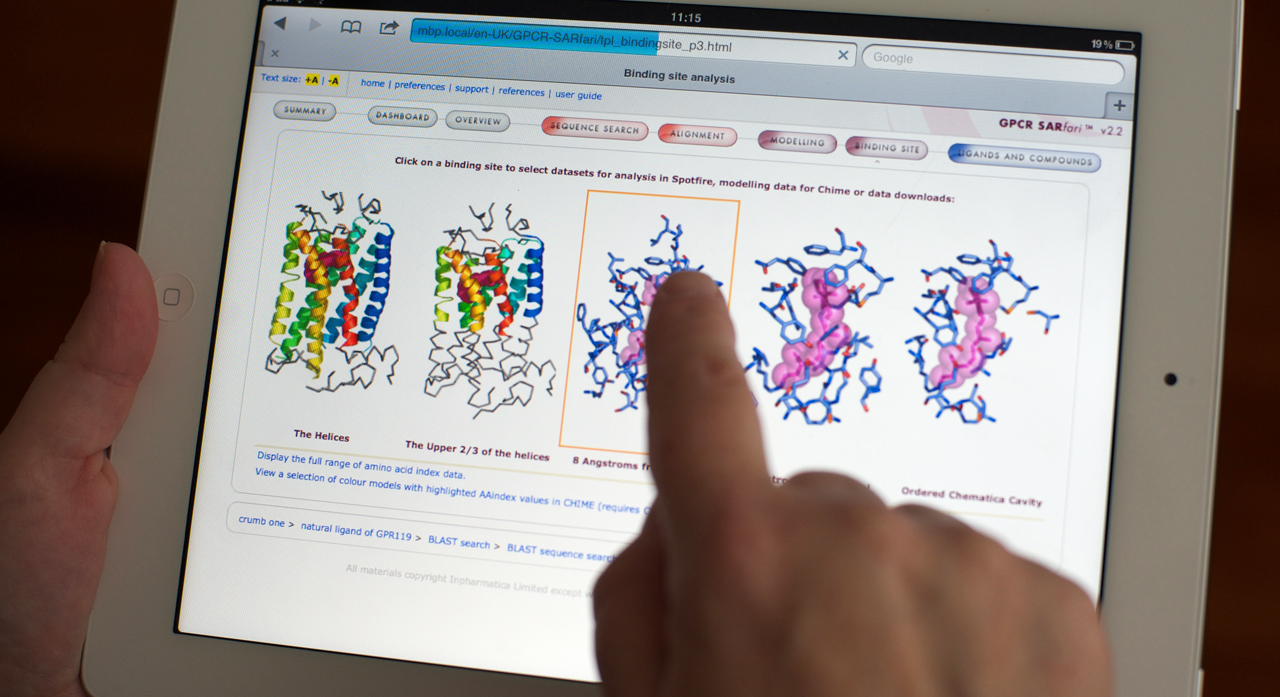 The database is designed (among many things) to promote the serendipitous discovery of compounds from a seemingly infinite number of combinations. Dug was inspired by the mobiles of Alexander Calder.


The juxtaposition of random three-dimensional position with the seemingly unique shapes seemed a strong metaphor for the interaction of the genome scientist with the SARfari product.