« Cognima: Website and mobile app CMS design | Home | Fortis: IFA life sales and commission system »
Unilever: Birds Eye pea harvest blog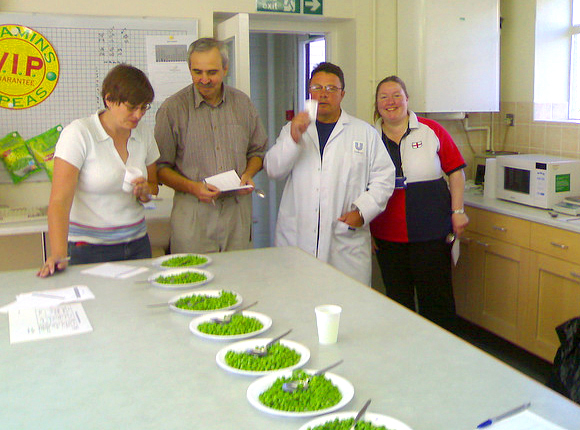 Problem
Unilever was selling Birds Eye and uncertainty about the future was impacting the workforce and risked negatively influencing a family favourite brand.
Opportunity
Use blogging to expose the "soul" of Birds Eye, to expose the inner working of the beloved comapny to the public. In the process, build social capital for Birds Eye during a difficult transition away from Unilever.
Deliver
Collaborative media creation and consulting. For this one, I conceived and created the Pea Harvest blog which ended up making quite a stir. Not only did the advertising planning community pick up on it, but the eight-thousand employees who feared for their futures where given someone to focus their hopes on.
For a few magic months, Colin was exactly the kind of everyman-hero the teams needed to be hearing about.
Russell Davies comments on the Birds Eye pea blog:
I'll admit I clicked on the link with trepidation, corporate blogs are not always the best, but this is lovely. I think a lot of the charm is it's not trying to be more than it should, it's a blog about the pea harvest and pea tasting and it's just that, it's not pasted over with agency copywriting or big brand gags, it's just a look behind the scenes, using regular blogger tools, movable type, flickr, youtube, odeo. It'll never reach an audience of billions but it's not supposed to. Really nice work.
The primary objective for the project was to allow Birds Eye to show that even though it may be a large corporation, it is built on strong human qualities.
Outcome
Colin's voice is now a trusted source of information and Birds Eye has taken the first step in a programme to build on dialogue, accessibility and transparency. Colin is currently taking a break, but will start posting about his sustainability programme soon.